Felony Cases
Unlike misdemeanor convictions where the maximum penalty is one year in jail, most felony convictions have maximum prison terms of five, ten and twenty years in prison depending on their classification (A, B, or C). There are also "enhancements" (additional prison time) that can be added to your sentence for various factors associated with your felony, such as "use of a firearm" or drug dealing "within 1000 feet of a school or school bus stop." In 1984 the State of Washington enacted the Sentencing Reform Act thereby abolishing the parole system and setting specific sentencing guidelines which calculate your sentence based on the seriousness of your crime and your criminal history. Although parole has been abolished in Washington (the parole system still exists in Idaho) after your release you are usually placed on community supervision or "community placement" which functions in many ways like the parole system except that you cannot be sent back to prison for violations of your community placement conditions. These conditions are set forth in the Judgment and Sentence at the time of your sentencing and it is important to have your lawyer carefully review and/or negotiate these conditions to limit the post release impact on your ife. If you violate the terms of your community placement you must receive written notice of the alleged violations and also notice that you have the right to a hearing. If found guilty at this hearing you can receive up to 60 days in jail per violation. Other consequences of felony convictions are as follows: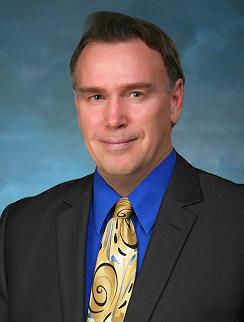 VOTING RIGHTS-you lose the right to vote as a consequence of your felony conviction but these rights can be restored.
PUBLIC OFFICE--you lose the right to run for or hold any public offices.
FIREARMS-- you lose the right to own or possess firearms.
SEX OFFENDER REGISTRATION--if you are convicted of a sex offense you will be required to register your address in the county of your residence after release. Failure to register as a sex offender when required to do so is another crime.
STUDENT LOANS--if convicted of certain crimes such as drug offenses you lose the right to apply for and obtain student loans or other educational assistance such as grants (money you don't have to payback).
EVICTIONS --If the felony you committed is deemed detrimental to the public health, welfare or safety you can be evicted from your rental unit.
PROFESSIONAL LICENSES--You may lose or be prevented from obtaining certain professional licenses.
WELFARE BENEFITS--you and/or your family may not be able to obtain health and welfare benefits.
EMPLOYMENT--felony convictions can be a stumbling block when trying to obtain employment, particularly such felonies as theft, fraud, embezzlement,etc since virtually all employers want employees they can trust. With the current economy where jobs are scarce and hard to find, a felony conviction will literally put you at the end of the long line of applicants.
MILITARY SERVICE--If you have a felony conviction on your record you will not be allowed to join any branches of military service.
The bottom line is that felonies are very serious and you should always have a lawyer to represent you in these proceedings. For some personal hardship stories I recommend you read The Pacific Northwest Inlander Article "Unforgiven: How Millions of Americans are Branded by their Past"